The last part of 2016 punched me in the stomach – and then kicked me while I was down – repeatedly.
Any single one of the events that took place would have normally relegated me to a downward spiral of self-destruction and loathing – but I'm not the person I once was and more importantly, I have a community around me now that simply won't allow that to happen. You hear it all the time – that CrossFit is "more than just a workout" – and we all have made friends and love our CrossFit family – but this experience was more than just being around friends.
I took some time to myself eight weeks ago – and hit the road - as cheesy as it sounds, I needed to be away from everything to sort of reassess where my life was heading. I made my way into Colorado, where I visited almost every friend I have in the CrossFit community in that state. I would train in the morning at one box, then usually have lunch or hang out with the crew, before heading out to another location for an evening session.
When a friend saw my pictures being posted on Instagram – he called me from Billings, Montana and invited me to make the seven hour drive north through Wyoming to train for a week. My gut reaction was "that's simply too far - I should probably stick around a little closer to home."
After about three minutes, I decided to say "fuck it" and started driving north. I stopped in at Cloud Peak CrossFit in Sheridan, WY on my way up – giving me the chance to visit and train with Seth Larson and his crew of firebreathers, who I usually only see when they are whipping my ass at competitions throughout the year.
In Billings, I stayed with CrossFit Kids phenom Brooklynn Sittner and her dad Cory – who hosted me in their house for almost a week, while we trained for hours a day – then spent the evenings talking about training and life until the early hours of the morning.
As I headed south towards home – I decided that even if I wasn't able to continue just trekking across the region full-time, I would at least spend my weekends doing it. In the last two months– I have visited 14 CrossFit gyms in Colorado, Wyoming and Montana. Each visit healing in its own way. Whether it be training with good friends like the athletes at Lowry CrossFit in Denver or one of my best friends Savannah at CrossFit Longmont, who know exactly what I have gone through and always have helpful advice and are always there to throw big weight around with me – or a drop-in where nobody knows my name, and I can simply enjoy the anonymity and train in complete peace and self-reflection – I always leave with a smile on my face. I strengthened a lot of relationships and I met some amazing new people who I now feel privileged to call my friends. Many of you probably didn't even realize the role you were playing in my life when we talked or trained together - but I assure you, it was pivotal.
There were times as I couch-surfed my way through the Front Range CrossFit scene over the last two months where I wasn't sure if I would ever be the same person as I was before. I was right – I'm not the same person. I am happier, more confident – and I pretty much never stop smiling. I've always been a laid-back guy who doesn't let much bother him – but this experience taught me to tap into that even more. To celebrate that even more. I have my CrossFit community to thank for that. CrossFit changes lives every day – and it did for me the first time I stepped into CrossFit Sua Sponte in Raleigh, North Carolina almost 4 years ago. It changed it again when I hit the road two months ago. This time it wasn't about the PR's– it was about the community. The friends I've made in the last 4 years who stood by me – refusing to let me feel sorry for myself – and pushing me to be better, to heal and to get back on top.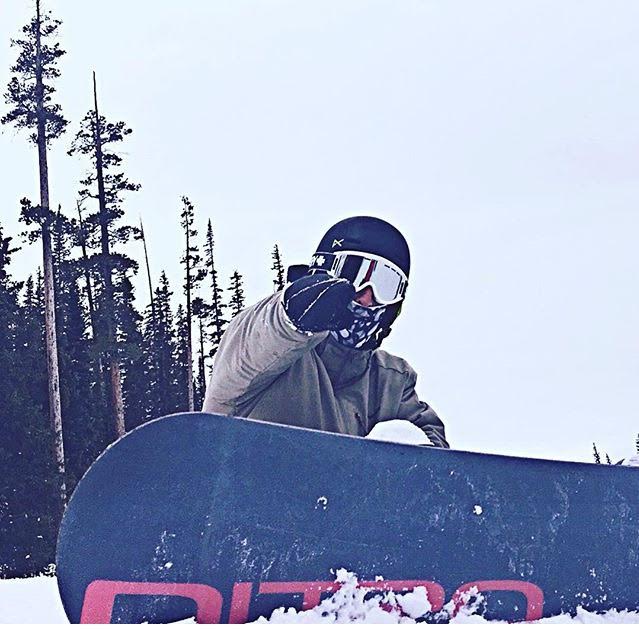 When I think back to who I called, who I leaned on and who I trained with over the last eight weeks – 9 out of 10 of them I met through CrossFit. This is my community, my village, my tribe.
It was a weekend earlier this month where it all clicked. I had spent the previous two days training and cheering on friends at a competition in Denver. I realized as I was driving – everything was better. The sun was shining brighter – my music sounded better – life was good and I smiled – really wide. I went into the gym the next night and hit a PR on my snatch that I had been chasing for 16 months.
I still have a lot of things I need to sort out – obstacles to overcome – but those are material things, physical things. My family and my CrossFit community healed the wounds underneath that I thought would remain for a really long time – now they are just scars that will always remind me of who was there for me when I needed them the most.
Travel Log:
CrossFit Frontier - Cheyenne, WY
Lowry CrossFit - Aurora, CO
CrossFit 720 - Denver, CO
CrossFit Unveiled - Thornton, CO
CrossFit Battle Ready - Greeley, CO
Cloud Peak CrossFit - Sheridan, WY
Billings CrossFit - Billings, MT
Yellowstone CrossFit - Billings, MT
CrossFit Grenade - Fort Collins, CO
CrossFit Endure - Windsor, CO
FIT Loveland - Loveland, CO
CrossFit Longmont - Longmont, CO
CrossFit Salvo - Brighton, CO
MBS CrossFit - Denver, CO
Thank you to all the gym owners, coaches and athletes who welcomed me on my trip.